简介 About Us - Vandiary 吃喝玩乐温哥华
More Coming soon =)


Vandiary is a Chinese language Vancouver lifestyle website about Vancouver restaurants, travels, events and deals. We strive on providing the most comprehensive guides for our readers, and to share our love for this wonderful city we call home.
Vandiary initially started out as a Renren Group back in January 2011 and then moved onto Sina Weibo in August of 2011, a very popular microblogging service similar to Twitter among Chinese population. Thanks to our readers' tremendous support, Vandiary's weibo grew quickly and soon gained a strong following. After a year of sharing daily deals, events, restaurant and travel experiences on various social media sites, vandiary.com finally started in September of 2012.
We hope vandiary.com can serve as a better communication tool with our readers, and as we continue to document our own experiences in Vancouver, we hope to provide more helpful insights about Vancouver and help enrich our readers' lives as well. Let's go experience Vancouver together!
---
关注我们 Follow Us:
Facebook:facebook.com/vandiary
Twitter:@VancouverDiary
Google+:google.com/+Vandiary
Instagram:instagram.com/vandiary
新浪微博 Sina Weibo:@吃喝玩乐温哥华
腾讯微博 Tencent Weibo:@吃喝玩乐温哥华
新浪微群 Sina Group:q.weibo.com/409714
人人小组 Renren Group:xiaozu.renren.com/xiaozu/179238
人人小站 Renren Microblog:zhan.renren.com/vancouver
微信 WeChat:vancouverliving
优酷 Youku:u.youku.com/吃喝玩乐温哥华
Flickr:flickr.com/groups/vandiary
Pinterest:pinterest.com/vandiary
YouTube:youtube.com/vandiarytv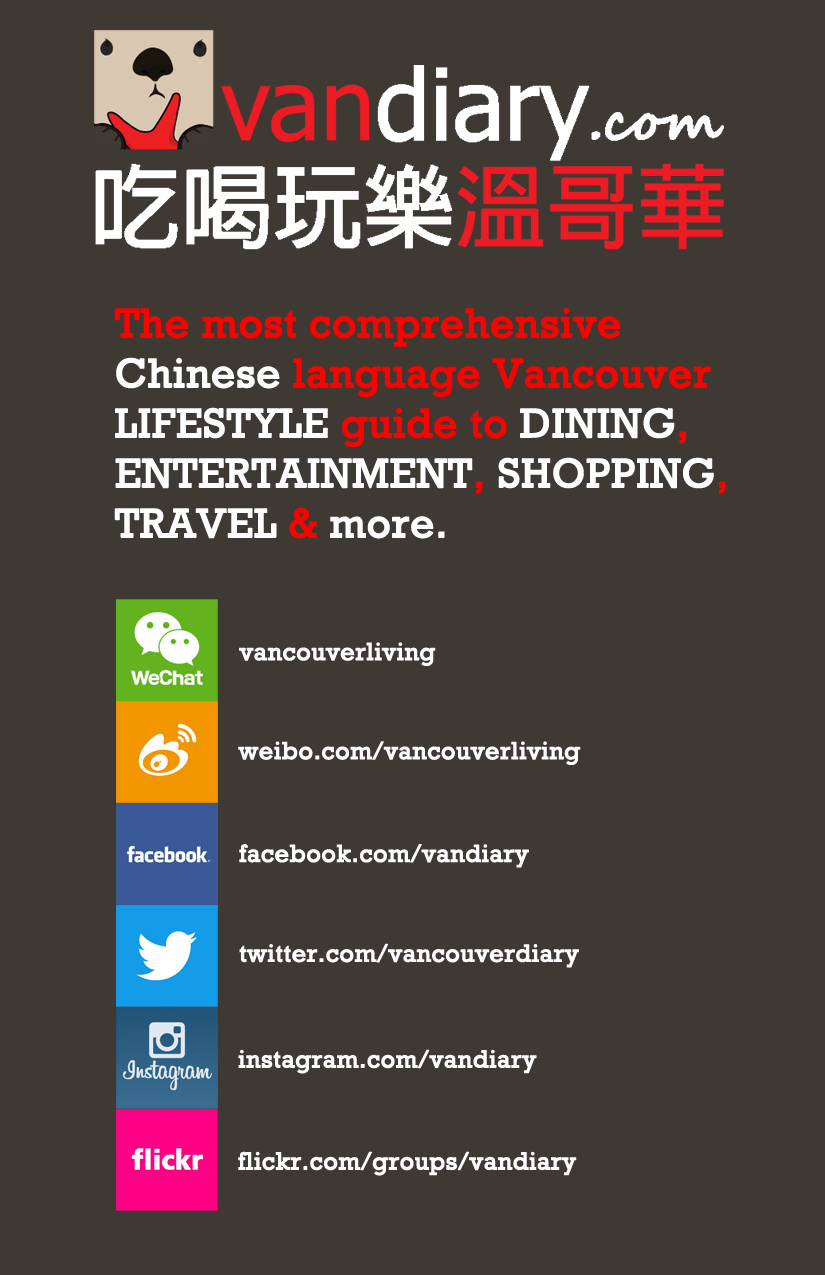 Our Logos: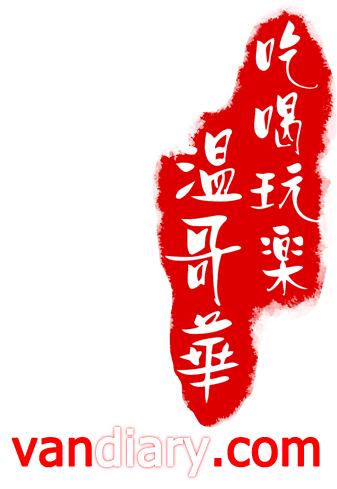 Alioth Media Proudly Present